Compute Module 3 Flashstick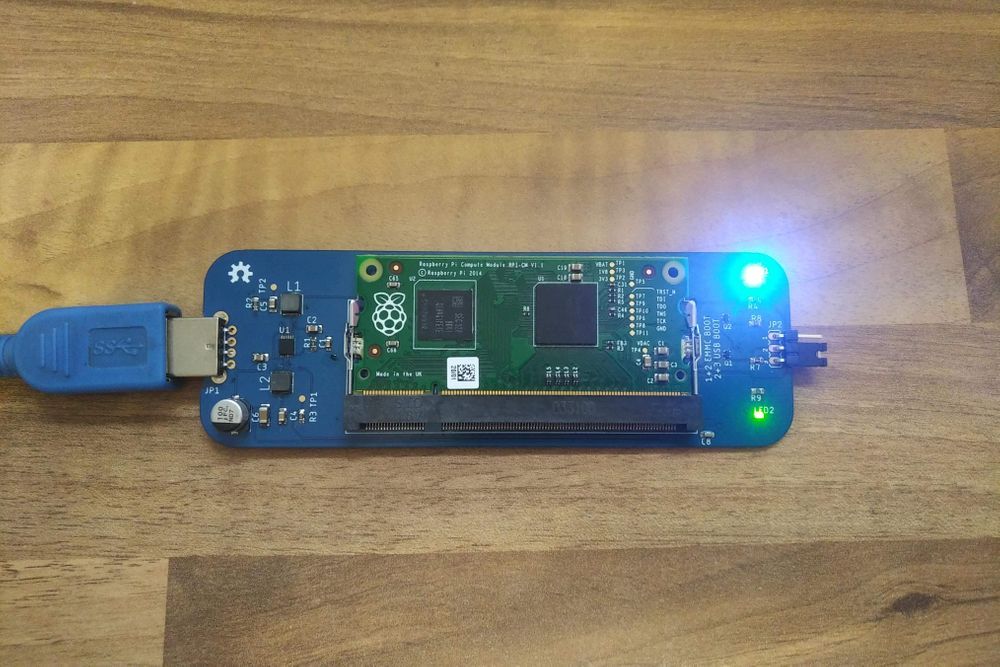 Summary
Company: Nebra LTD.
Tasks: Electrical Design, PCB Design,  Hand Assembly of Prototypes, Documentation & Testing.
Date: First produced December 2020
Status: In Development
FInd out more at: https://github.com/NebraLtd/FlashStick/tree/main/Raspberry Pi Compute Module 3
Overview
To make flashing the software onto Raspberry Pi Compute modules easier, I was tasked with making a minimal adaptor to be able to use to program modules quicker by being able to plug them into a Computer or flashing device with ease.
A rather simple design, this project was designed and sent for prototyping within 48 hours It has minimal circuitry but has the same reliable power circuit recommended for the Compute Module 3.
This design was open sourced making it free for all to see, modify and maufacturer.