IoT LoRa micro:bit node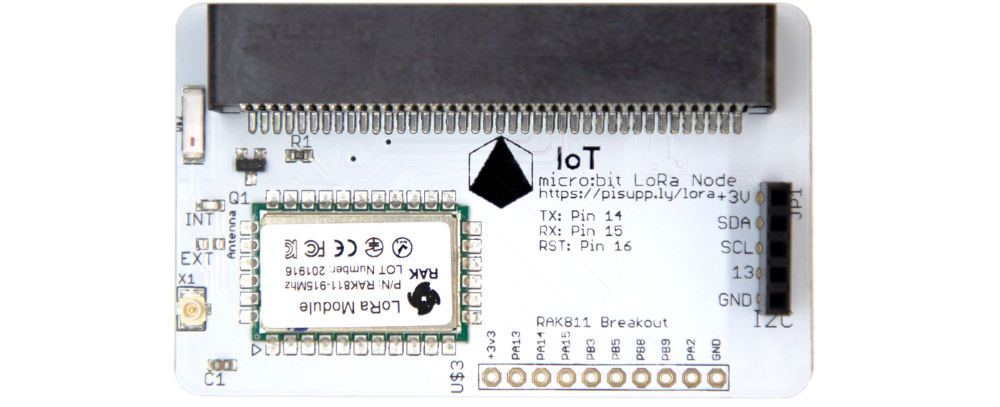 Summary
Company: Nebra LTD. / Pi Supply
Tasks: Electrical Design, PCB Design, Makecode Library, Software, documentation & Testing.
Date: First produced October 2018
Status: Still for sale.
Overview
As Part of a bundle of 3 LoRa nodes we launched at Pi Supply we decided to launch one for the micro:bit to make LoRa more accessible to a younger audience.
Using the RAK811 LoRa module we created a PCB with the micro:bit connector and passive circuitry to support the Radio Module.
To get it working I then programmed up a library compatible with makecode enabling it to be easily programmed using the drag and drop blocks. Making it very accessible to beginners.