IoT LoRa Node pHAT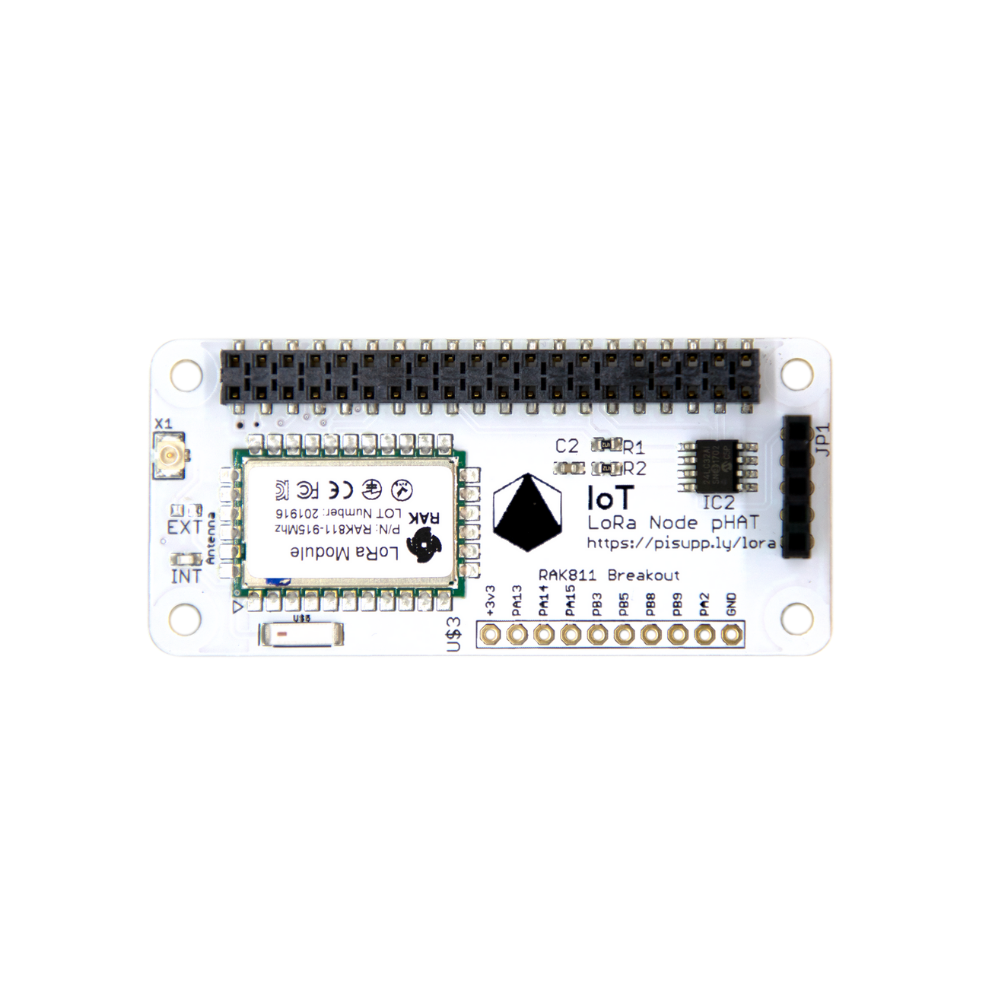 Summary
Company: Nebra LTD. / Pi Supply
Tasks: Electrical Design, PCB Design, documentation & Testing.
Date: First produced October 2018
Status: Still for sale.
Overview
As Part of a bundle of 3 LoRa nodes we launched at Pi Supply we decided to launch one for the Arduino to make it easier for customers to build DIY Nodes.
Designed for the Raspberry Pi this little pHAT allows customers to easily transmit LoRa packets with the Raspberry Pi.
By using the RAK811 module the LoRa stack is shifted onto the pHAT itself making it extremely easy for customers to transmit data, designed to help with rapid prototyping of LoRa nodes or providing connectivity where power is easily available but networking is not.
Uses have involved using OpenCV and processing the data on the Raspberry Pi then transmitting the statistics over LoRaWAN.